Discover a World of Creativity: Free Sewing Patterns Online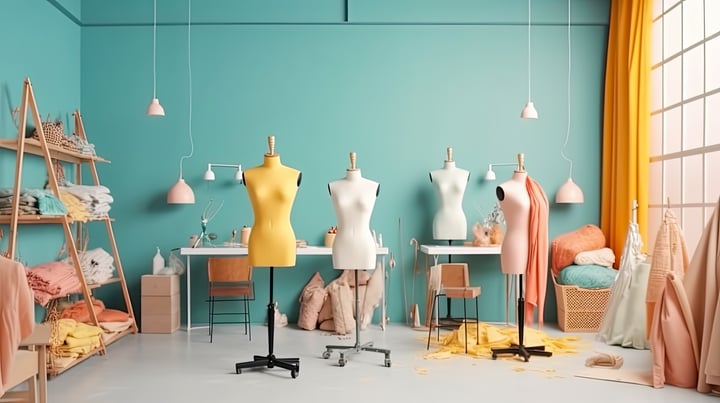 Sewing is not just a practical skill; it's an art form that allows you to bring your imagination to life through fabric and thread. Whether you're an experienced seamstress or just beginning your journey into the world of needle and thread, having access to a variety of sewing patterns is essential to fueling your creativity.
Fortunately, the digital age has ushered in a wealth of resources for sewing enthusiasts. From dedicated sewing blogs to vibrant online communities, you'll find an array of platforms that offer free sewing patterns for every skill level and project type. Below is a list of some of the best places on the internet where you can unearth an inspiring collection of free sewing patterns. And don't forget, here at planprinting24.co.uk we offer sewing pattern printing.


Websites and Blogs

:

Many sewing enthusiasts and bloggers share free patterns on their websites. Look for sewing blogs or websites dedicated to sewing where you might find patterns for various projects. We like Making and Books free sewing pattern list and Good Fabric, who although don't offer free patterns, do offer incredibly affordable ones.
Pinterest
Pinterest is a great platform for discovering and saving sewing ideas and patterns. You can search for specific types of sewing patterns and often find links to free patterns on various websites.
Craft and Sewing Forums
Online sewing communities and forums often share patterns and tips. Websites like PatternReview and Sewing Pattern Review have forums where members share their experiences and sometimes provide links to free patterns.
Pattern Companies
Some pattern companies occasionally offer free patterns as promotions. Keep an eye on the websites of popular pattern companies like BurdaStyle, Tilly and the Buttons, and others.
Social Media
Follow sewing-related accounts on platforms like Instagram, Facebook, and Twitter. Designers and sewing enthusiasts often share free patterns as part of their content.
Online Marketplaces
Websites like Etsy and Craftsy (now called Bluprint) might have sections where independent designers offer free sewing patterns.
YouTube
Some creators on YouTube share video tutorials along with free patterns for specific projects. Search for "free sewing patterns" on YouTube to find tutorials and patterns.

Online Magazines and eBooks
Occasionally, online sewing magazines and eBooks offer free patterns as part of their content. Keep an eye out for promotions and giveaways.
Freebie Websites
Some websites specialise in curating freebies, including sewing patterns. However, make sure to verify the legitimacy and copyright of the patterns before downloading.

Remember that while many patterns are free, they might still be subject to usage restrictions, so always check the terms of use and respect the designer's rights. Additionally, if you're looking for more complex or specialised patterns, you might want to consider purchasing patterns from reputable sources to support designers and ensure quality.